HDMI Switch Enable High Quality HDMI Transmission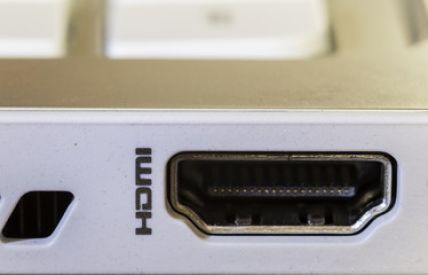 If you are having multiple HD devices in your home, a 5 port HDMI switch is a must to enjoy HD content from different HD sources on the HDTV without swapping connections. Many people get confused between HDMI splitter and HDMI switch. Let's first understand what HDMI switch is all about and then look at the features in best HDMI switch.
What Is an HDMI Switch?
An HDMI switch is a device that allows you to connect multiple HDMI sources like a cable box, Blu-ray player, DVD, player, game console and other devices with HDMI inputs. A 5 port HDMI switch will have 5 HDMI inputs thereby allowing you to connect 5 HDMI devices. The device generally has one HDMI output which is connected to your HDTV.
With 5 port HDMI switch in your home theater setup, you will not be required to connect and reconnect HDMI devices. All you have to do is select HDMI device through the remote control and watch the content streamed to HDTV.
Now that you know what an HDMI switch is, let's look at some of the design considerations in best HDMI switch that would enable high-quality HDMI transmission.
Design Considerations in Best HDMI Switch
Not all 5 port HDMI switches are made equal. The best HDMI switch should have features like minimum crosstalk, minimum insertion loss, and impedance match. Let's understand these important parameters in detail.
Minimum crosstalk – As we all know HDMI switch carry high frequencies data that includes audio and video feeds. A 5 port HDMI switch may have 3 or more active channels at same time.
Cross-talk is a common problem in devices where the manufacturer uses low-quality wires and circuits in HDMI switch. This results in leakage of signals during transmission and the video and output stream to HDTV is affected.
Leading manufacturers use RF microwave design techniques to reduce the cross-talk. So, you need to look for HDMI switches having minimum crosstalk values.
Minimum insertion loss – insertion loss refers to the addition of a device in a transmission line which is specified in decibels. The factors affecting insertion loss are VSWR of the connector which is the ratio of input to the reflected signal, dielectric losses based on materials like Rexolite, Teflon, or Delrin, and copper losses that refers to power dissipation caused by the surface of the conductors. All this can be kept to a minimum level by adoption microwave design techniques.
Impedance match – Impedance difference is also known a signal loss. HDMI is known to have 100-ohm impedance and the 5 port HDMI switch needs to be optimized to match characteristic impedance. The primary cause of signal loss due to impedance difference is an imperfection in the board layout. Leading HDMI switch manufacturers overcome this problem by utilizing Microwave design techniques.
Features to Look in HDMI Switch
The HDMI switch should have features like
HDCP transparency – today all HD content streamed or provided through media is encoded with protection to block any pirating efforts. Only HDMI switch with HDCP transparency would be able to transmit encoded content to the HDTV.
Remote control – With 5 HDMI attached to the switch, a remote control provides you the much-needed convenience to select the desired HDMI input with a press of a button on the remote. In absence of remote control, you will require to do it manually which would require reaching the HDMI switch every time to switch to a different HDMI source.
Power saving feature – the HDMI switch should support power saving features like the device should get switched off automatically if the HDTV is not On to receive the signal or none of the HDMI sources are active.
External powering – the HDMI switch should draw power from the electrical wall outlet and not from the HDTV or other HDMI devices it connects.
HDTV technology is evolving rapidly and HDMI is becoming the de-facto standard for the industry to connect and transmit HD content. There is no doubt the 5 port HDMI switch would become the much-needed device to complete the home theater setup. With the design considerations clearly outlined, it would not be difficult even for an amateur to select best HDMI switch.
What features do you look when buying an HDMI switch?