What Does an HDMI Matrix Switcher Do?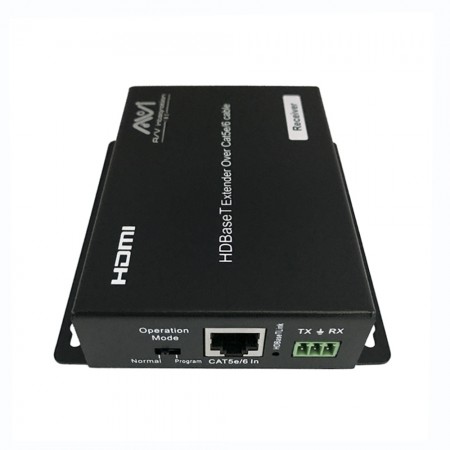 Have you ever heard of HDMI Matrix Switcher? For those who don't know – it is a useful device that lets you connect multiple HDMI entertainment devices like set-top boxes, Blu-ray players, Apple TV, DVD players and helps you watch the content on every TV in the house.
With HDMI Matrix Switcher installed, you can watch a movie played on Blu-ray player on 4 different TV's or connect 4 different HDMI entertainment devices to different TV's and watch content streamed by them. Let's see the device and the connections in detail and learn how it can be useful to your home entertainment setup.
Why You Need an HDMI Matrix Switcher?
If you are having multiple HDMI entertainment devices, you would not like to be confined to using one room. The HDMI Matrix Switcher makes the viewing area look good as the device and the different connections can be hidden or concealed in the cupboard along with HDMI entertainment devices.
With HDMI Matrix Switcher installed, you will not see hanging set-top boxes or cables and you need not buy multiples of the same device. You can connect any HDMI entertainment device to any TV in your house. For example, you can watch Skybox on every TV in the house without unplugging your entertainment device and carry it around your home to the other room.
Different Connections in HDMI Matrix Switcher
HDMI Matrix Switcher comes in various input and output combinations. You can buy a 2X2 HDMI Matrix Switcher up to 32X32 HDMI Matrix Switcher. A 2X2 HDMI Switcher has 2 inputs and 2 output while the 32X32 will have 32 inputs and 32 outputs. The 4X4 HDMI Matrix Switcher is ideal switch configuration for most home entertainment setups. It allows you to watch four HDMI entertainment devices on up to four TV's in any combination.  The breakdown of the 4X4 switch is as follows.
Inputs:
1)     Apple TV
2)     PlayStation
3)     Blu-ray player
4)     Foxtel
Note- you can connect any HDMI entertainment devices to the input
Outputs:
1)     Living Room TV
2)     Master Bedroom TV
3)     Guest Room TV
4)     Study Room TV
Now that you have connected all devices and HDTVs, you can connect any entertainment device to any TV and watch the content on it at the same time. For example, you can watch Foxtel on Living room TV and watch movies played in Blu-ray player on Master Bedroom TV. Depending on the type of matrix switcher, you can route DisplayPort, DVI, HD component, S-video, or composite video with or without stereo audio.
How HDMI Matrix Switcher Really Works?
Though the HDMI Matrix Switcher looks simple outside, it is a very complex device inside. The 4X4 matrix device features 1:4 HDMI splitters, four 4X1 HDMI switchers and a cross-point matrix, all controlled by a microprocessor.
The device is equipped with adequate processing power which respects and preserves HDCP protection but avoids authentication delays thereby offering efficient broadcasting of HD content between any HDMI entertainment device and digital displays.
The video sources are fed directly in the controls of HDMI auto switch which then sends it to any TV in your house. You can control any HDMI device using the remote control and gain access to any or all video sources from any room with a TV that is connected to matrix switch.
The device is powered by an external source and the status LED's on the device indicates the current switching of the matrix. The user interface of the matrix switch is simple and pressing the buttons sequentially changes the video source for each display. The matrix switch also has a remote control that allows you to select the video source for each display. You can also use your TV remote controls to turn the TV On or Off or increase, reduce or mute the sound.
If you have multiple HDMI entertainment devices and desire simplicity in your home entertainment setup, an HDMI Matrix Switcher is a must-have device. It gives you complete freedom and allows you to watch content from any HDMI entertainment device without switching rooms. With entertainment content spread across devices, it only makes sense to install an HDMI Matrix Switcher and share all content across all TV's in the house.
Have you installed an HDMI Matrix Switcher in your home or office? Please feel free to share your experience or comments.